Holiday Homes "Holy Family of Nazareth"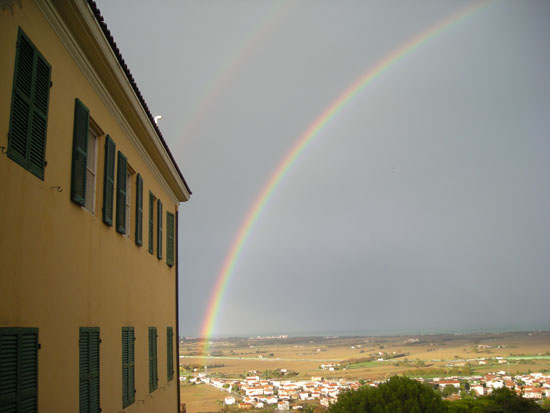 Loreto: those who come back to it differently, "enchanted" by the divine mystery. The famous shrine hides a unique treasure, the house of the Virgin Mary, transported from Nazareth to Loreto in 1294. Recent studies confirm the Palestinian origin of the stones of the Holy House, which by its structure and the material itself is a product completely unrelated to the uses local building Marche.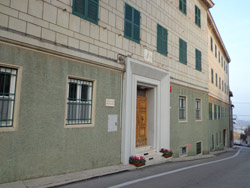 The stones are worked in Nabataean style and you can see a lot of graffiti and carvings typical of Judeo-Christian communities exist only in Palestine until the fifth century. All that is beautiful and artistic at Loreto has developed around these humble stone walls, linked to memories of Christianity. Here he was proclaimed the mystery of 'incarnation, here began the history of salvation with Mary's yes to the angel's, these stones were sanctified by the presence and the daily life of the Holy Family and are mute witnesses of the passage and perennial the Son of God on earth. The Sisters of St. Family of Nazareth, their home is next to the Basilica of Loreto, in Maccari 7, and is commonly known as the "House of the Sisters Polish." Until 1972 the Sisters of Loreto Nazaretane were the custodians of the cemetery of Polish soldiers, buried next to the church who had heroically defended by fire during the second world war. Currently, the convent of the Sisters Nazaretane is a haven for pilgrims and tourists who come to Our Lady of Loreto. The hospitality and kindness of the Sisters is a constant presence of Polish culture. During the pilgrimage to Loreto 8 September 1979, John Paul II did not fail to visit the house of the Sisters Nazaretane and has emphasized the great role played in the past and every day. The Nazaretane of Loreto, are now well known to the many pilgrims who come from all parts of the world, especially the pilgrims from Poland. They face multiple services to the pilgrims who stop at the open house. While so busy find time for prayer, lovingly cultivated during long spiritual conversations in the House of Mary.